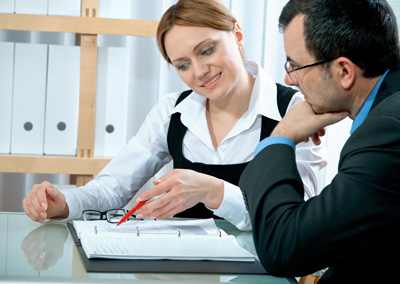 A previous post discussed the importance of writing a Will while testamentary capacity can still be proven. This post discusses another inexpensive estate planning document — the Durable Power of Attorney. A regular Power of Attorney gives another person (Attorney-in-Fact) authority to manage your financial affairs, but authority is automatically terminated if/when you were to become mentally or physically incapacitated due to disease or an accident. A Durable Power of Attorney allows the Attorney-in-Fact to continue managing your financial affairs even if you are no longer mentally competent. A Durable Power of Attorney must unequivocally state that it remains in effect even after the onset of a mental decline or disability. However, you must have "contractual capacity" to execute a Durable Power of Attorney, and as discussed below this standard is higher than the temporary lucidity required for testamentary capacity.
One of the benefits of a Durable Power of Attorney is that it is cost effective, highly customizable and is meant to list specific powers that are to be granted to the Attorney-in-Fact. For example, the listed powers can include authority to buy or sell property, manage a business, obtain medical records, pay debts, collect on debts, invest money, borrow money, make gifts for Medicaid planning purposes, apply for Medicaid, designate beneficiaries of an insurance policy and cash checks. Some powers will not be included unless they are specifically mentioned so it is important to have a comprehensive power of attorney drafted by an expert.
Another benefit of a Durable Power of Attorney is that it can obviate the need for judicial intervention in the event of incapacity. A Durable Power of Attorney can be a very effective alternative to guardianship and conservatorship because someone has already been nominated to handle any financial transactions.
Something worth noting is that like a Will, capacity at the time of signing Durable Power of Attorney is essential. In order to write a Durable Power of Attorney, the person must have "contractual capacity." This is a different standard than testamentary capacity in that testamentary capacity can be fleeting. In order to establish contractual capacity, one must demonstrate more than a "transient surge of lucidity. It involves not merely comprehension of what is 'going on' but an ability to comprehend the nature and quality of the transaction together with an understanding of its significance and consequence" Farnum v. Silvano 540 NE 2nd 202 (1989). As such, a Durable Power of Attorney should be executed prior to the onset of mental decline to ensure its validity.
Law Office of Frank V. Grimaldi, P.C.
Cambridge Family Law & Estate Planning Law Practice.